Professional – Articulate – Experienced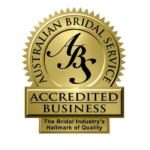 Wedding Testimonials
Dear Frank, we just wanted to thank you so much for the advice, guidance and support you've given us over the past few months. You're an absolute pleasure to work with and we can't thank you enough for the confidence you've instilled in us for the big day! You're a true professional and we love that you bring your hilarious personality into what you do!
---
Hi Frank, just wanted to say thank you again for orchestrating the most perfect night of our lives. We had so much fun and wish we could do it all over again. You managed a very tight run sheet as well as a surprise performance. Everything was as seamless and perfect as you promised us it would be.
---
Hello Frank, Mirela and I would like to extend our sincere thanks for being the MC at our wedding night at Zest Mosman, 11th June. You were absolutely fantastic and had us at ease all night. We could not have asked more from an MC, you were in control and worked seamlessly with the team at Zest. Many thanks.
---
Dear Frank, there is not a big enough word to describe how much we appreciate and thank you for your amazing work. Our guests absolutely loved the evening and could not stop talking about what an amazing party it was, and how professional you were. We had nothing to stress about as you took care of everything for us. We will definitely recommend you to anyone who is having a wedding and is looking to hire an MC, your service was FLAWLESS!
---
What a great night we had! You handled the night so well and we had so many people tell us how they thought you were excellent. We're so glad we found you as you are by far the best MC we have seen at any wedding.
---
Frank, words cannot express how happy we were that you were our MC last night. The whole night ran perfectly and smoothly and we were so impressed on how you totally controlled the room! You did such a fabulous job and your level of attention to detail and sheer professionalism is superb.

---
A huge thank you for everything you did on the night of our wedding. Your professionalism, skill, and passion for what you do had complete control of the room and made it the night it was! We felt at ease having you as our MC right from the beginning. We hope you had the chance to enjoy the night as much as we did.
---
Initially we didn't think that we needed an MC but we are so glad that we decided to go with Frank. As soon as we met Frank we knew we had made the right decision. Frank has a wealth of experience and was able to provide ideas and advice about what would work best for our reception. Frank was always quick to respond to emails and accommodating of changes. We didn't have to worry about a thing on the night! Thank you Frank.
---
Hi Frank, we just wanted to say a big thank you again for making our night so memorable! You added greatly to the reception and we are so glad we hired you as our MC. We had such an incredible time and Mark and I are wishing we could do it all over again.
---
Hi Frank, we just wanted to say a huge thank you for all your hard work. Our day went so smoothly and without anything going wrong. We cannot thank you enough!! Your professionalism and knowledge in your work is simply superb and we could not have planned the night without you.
---